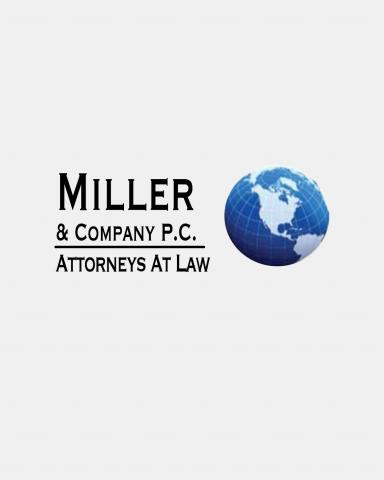 Thomas L. Lobred
Of Counsel
Professional Experience
2001 - Present
Of Counsel
Miller & Company P.C.
Washington, District of Columbia
1992 - 2000
U.S. Customs and Border Protection Headquarters Chief, Value Branch
1991 – 1992
World Customs Organization
Chairman, Technical Committee on Customs Valuation
1973 – 1991
U.S. Customs and Border Protection Headquarters Sr. Attorney
Education
B.A., University of Maryland
J.D., Northwestern University School of Law
Professional Activities
Member – American Bar Association
Member – International Bar Association
Member – Missouri Bar Association
Bar Memberships
Bar of the District of Columbia
Bar of the State of Missouri
United States Court of International Trade
United States Court of Appeals for the Federal Circuit
Accomplishments
Chief, Value Branch, U.S. Customs Service (1992-2000)
Supervised Customs attorneys in creating major Customs/trade programs.  Created NAFTA Regional Value Content rules.  Organized preparation and teaching of major valuation training materials for APEC economies.  Responsible for publication of Customs informed compliance documents and creation with annual updates of Customs Valuation Encyclopedia.  Established and circulated internal newsletter for field personnel.
Negotiated valuation disputes on behalf of US Government.  Result: Settlement of major valuation dispute in favor of US exporter; Cancellation by European Community of proposed regulatory change.
Represented US Government in WTO Accession talks with China and Russia.  Result: Commitment by China to implement WTO Valuation Agreement on a timely basis.
Presented Customs Service positions on valuation to trade and bar associations, trade advisory groups, and judicial conferences, most recently at AAEI annual meeting in New York City (May 2000).
Elected by Technical Committee on Customs Valuation (Brussels) to serve two terms as Chairman.
Taught valuation to Customs personnel both internationally and domestically.
Analyzed and presented WTO Valuation Agreement implementation needs to developing countries.
Provided USTR with technical assistance on valuation issues.
Prior to 1991  
Participated in negotiating and drafting of GATT Valuation Agreement (Agreement on Implementation of Article VII of the GATT), drafting of the implementing legislation (Trade Agreements Act of 1979), and promulgating of the resulting Customs regulations.